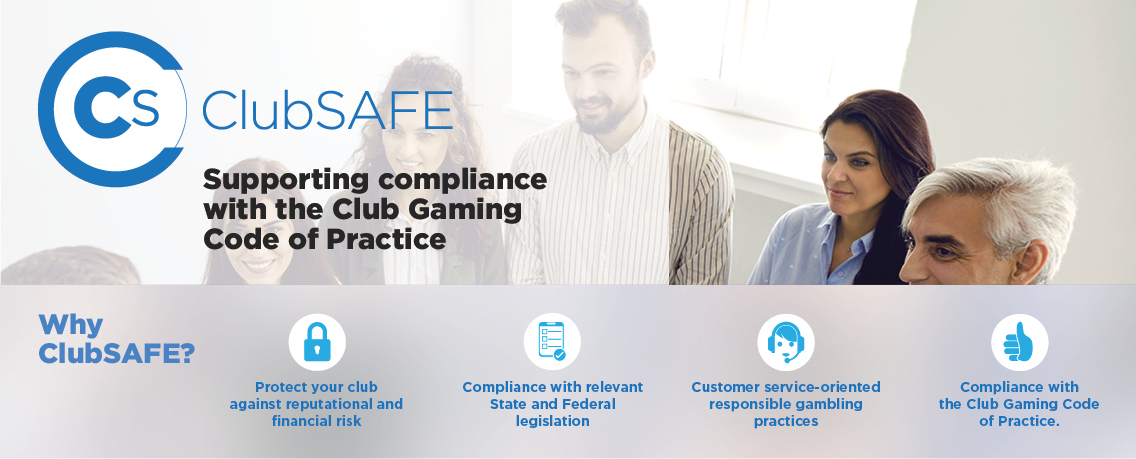 ClubSAFE is a leading responsible gambling and compliance program designed to meet the requirements of Club Gaming Code of Practice ("the Code") and support members in delivering safe and compliant environments for patrons.  
ClubSAFE standard provides flexibility for members who want to source the various training course required under the Code from a club's provider of choice. 
For members looking for the easiest way to comply with the Code's training requirements in the most cost-effective way, ClubSAFE provides the ClubSAFE+ and Premium packages. 
Learn more about ClubSAFE+ Learn more about ClubSAFE Premium 
ClubSAFE training courses have been designed with our industry-experienced team and have been reviewed by relevant external experts and enhanced through our collaborations with the government. 
Courses are designed to meet the requirements of the Club Gaming Code of Practice. 
ClubSAFE can train your staff in the new Advanced Responsible Conduct of Gambling course.
Regardless of what package you subscribe to, members can access the range of ClubSAFE products and services which take your venue's responsible gambling and compliance processes beyond best practice. 
ClubSAFE provides  Multi Venue Self –Exclusion (MVSE), gambling counselling, third-party exclusion processes, compliance and responsible gambling audits, Anti-Money Laundering & Counter-Terrorism Financing (AML/CTF) program management, licensing registers, customer due diligence checks, an employee counselling service for members and critical incident response.
WYSIWYG