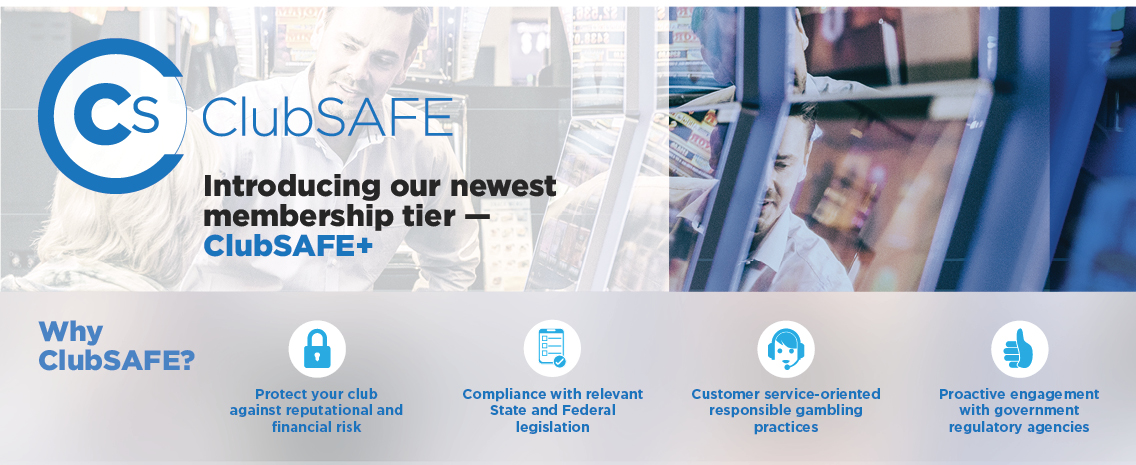 ClubSAFE is a leading responsible gambling and compliance program operated by ClubsNSW. It assists the club industry in managing the reputational, regulatory and financial risks associated with liquor and gaming operations.
Clubs have access to three ClubSAFE membership tiers, the benefits of which are outlined in the tables below:
ClubSAFE Standard 

ClubSAFE+

ClubSAFE Premium
ClubSAFE+ and ClubSAFE Premium give clubs access to additional services and detailed training courses for staff, management and directors to ensure best practice is implemented across all levels of your club.
All three ClubSAFE membership tiers provide access to our world-class Multi-Venue Self-Exclusion® platform (MVSE), our Gambling Counselling helpline and our comprehensive policies and procedures manual.
Register for ClubSAFE+  Register for ClubSAFE Premium
---
ClubSAFE Training Benefits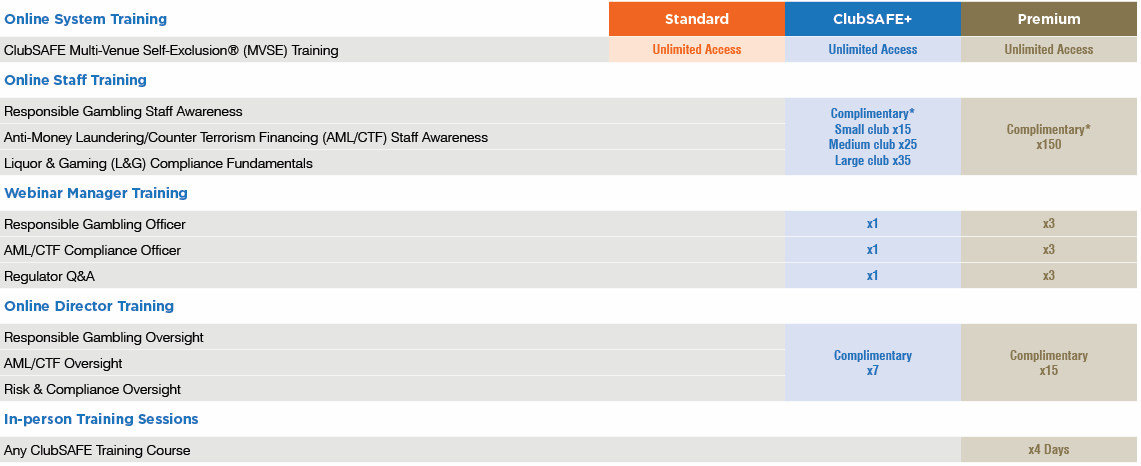 * Extra entitlements per child venue: 20 for ClubSAFE+ and 30 for ClubSAFE Premium
 
Learn More about ClubSAFE Training
---
ClubSAFE Service Benefits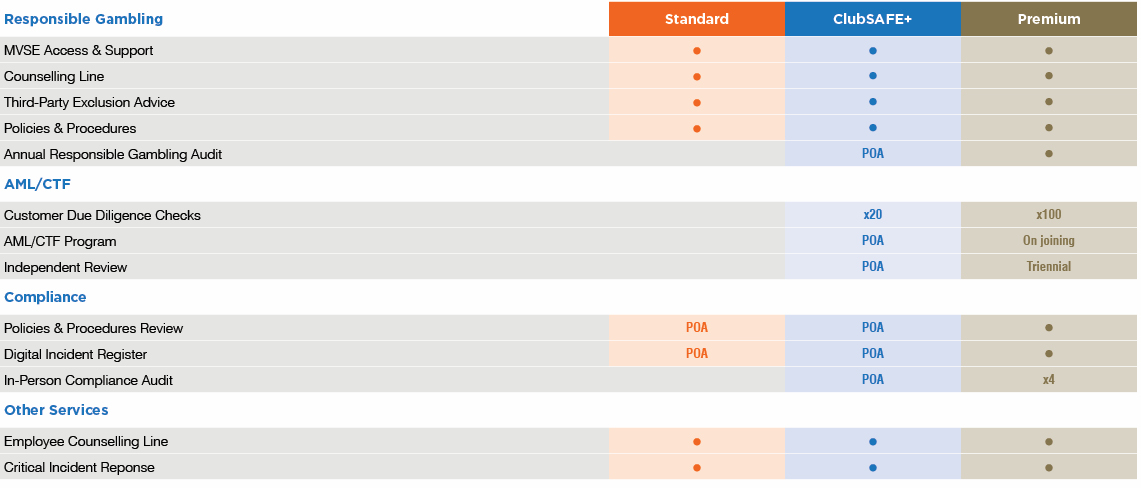 POA - Price on Application
Learn More about ClubSAFE Services
---
Register for ClubSAFE+  Register for ClubSAFE Premium
---